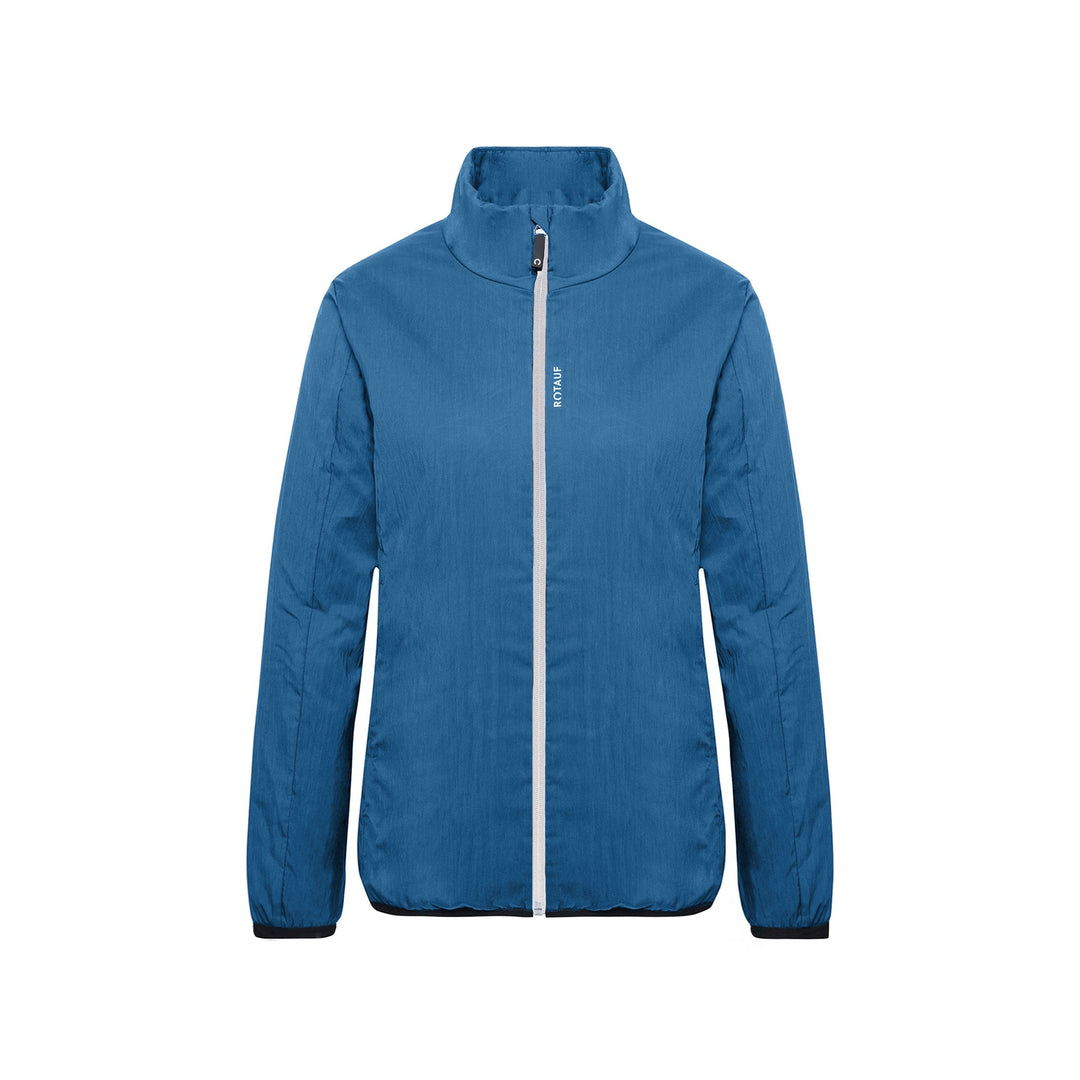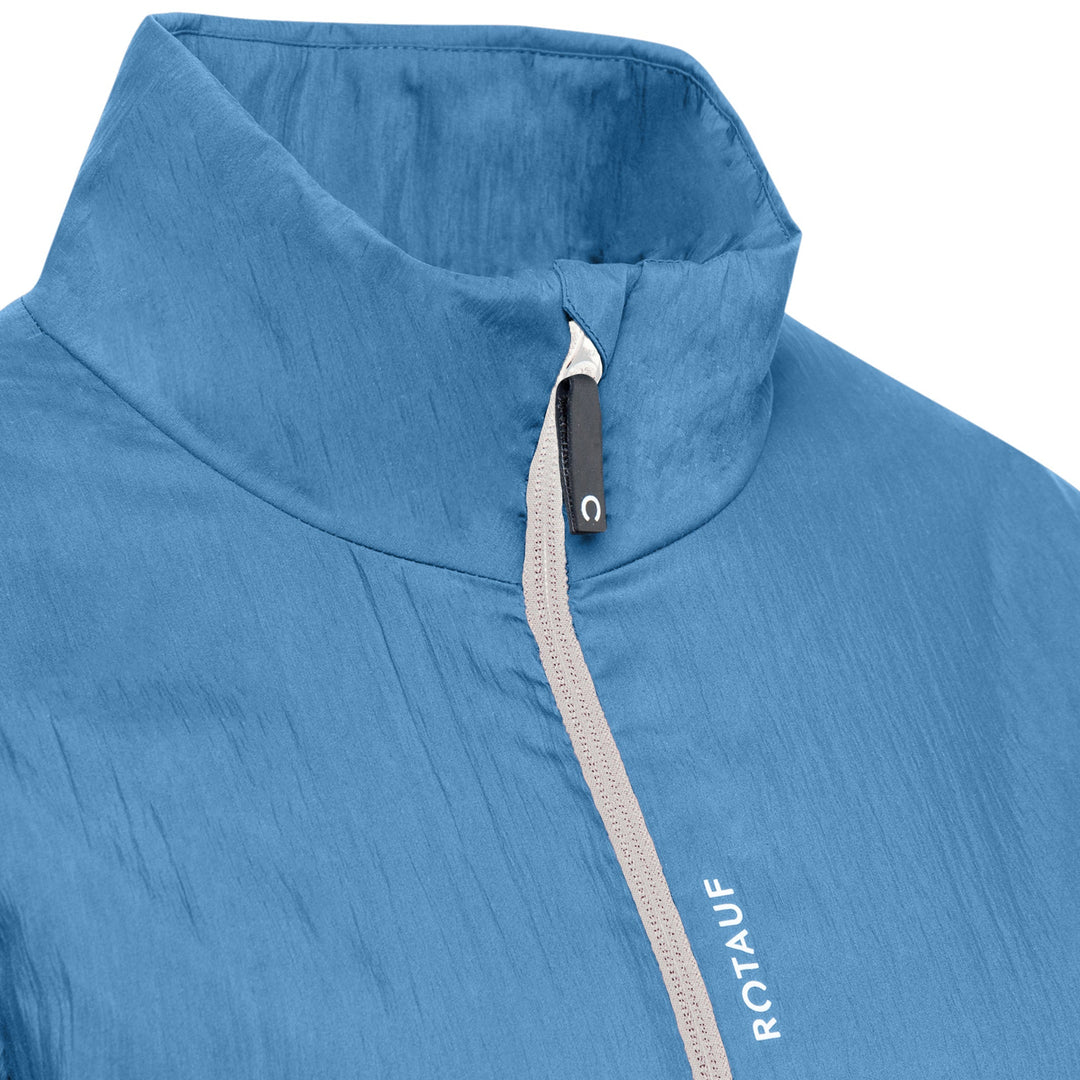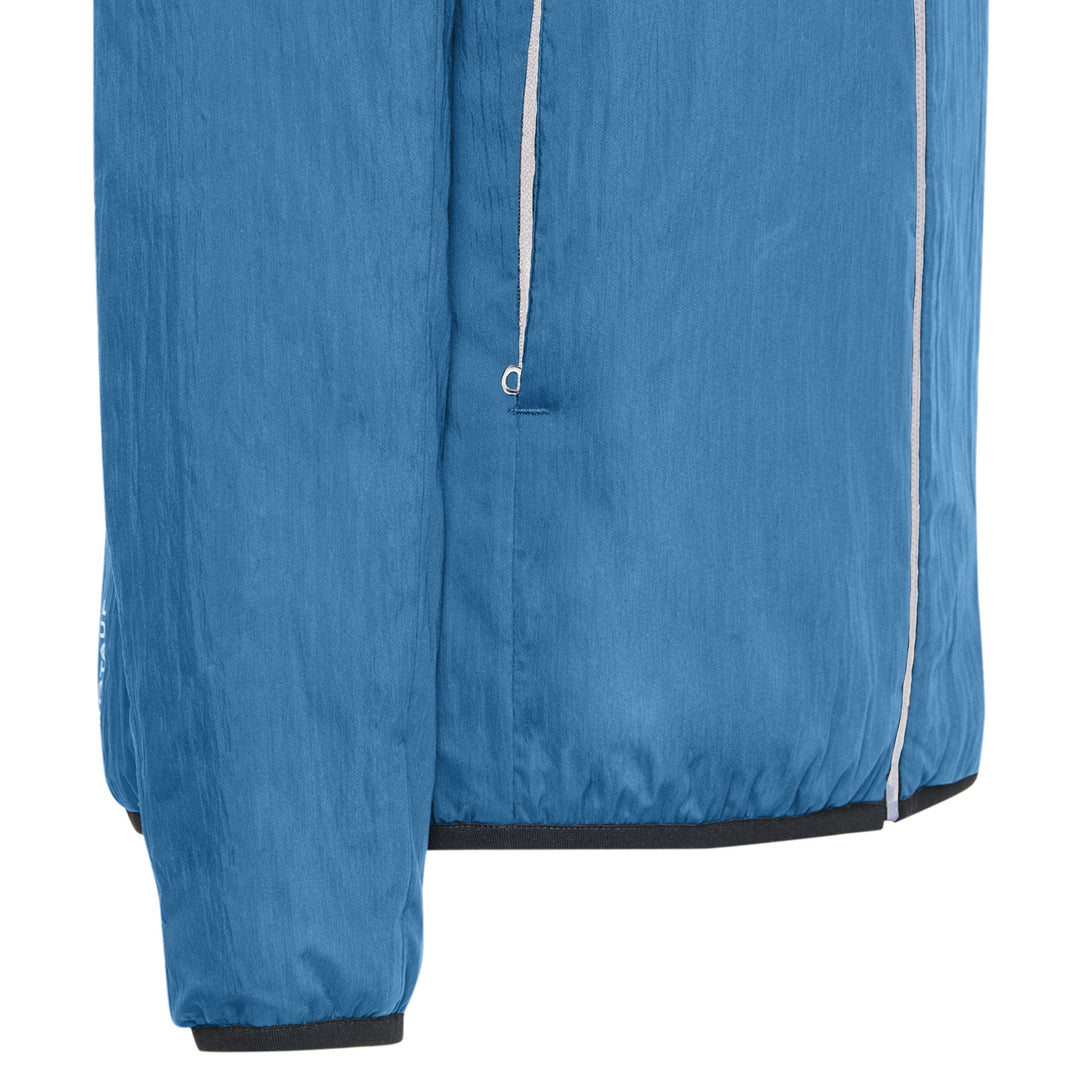 Insulation Jacket 120 Women, with collar - last pieces
Regular price
CHF 588.00
/
Kostenloser klimaneutraler Versand per Post innerhalb der Schweiz und Lichtenstein.
---
Fabric made in Appenzell and a wool fleece from Grisons sheep are the main ingredients for ROTAUF's warmest and most Swiss insulation jacket. The sporty, elegant jacket is the ideal companion for everyday life and light sports activities. Thanks to the climate regulating properties of wool, the Insulation 120 Jacket is suitable for both cool and cold days.

Ökologische Nachhaltigkeit:
- Gefüttert mit Bündner Schafwolle.
- PFC-freie wasserabweisende Imprägnierung.
- Ökologisch ohne Giftstoffe produziert und im Labor umfangreich getestet (gemäss unseren strengen Detox Standards).
- Multifunktional, zeitlos & reparierbar.
- Plastikfreie Verpackung und klimaneutraler Versand.

Soziale Nachhaltigkeit:
- Der Stoff wurde in Appenzell von einer der letzten Webereien der Schweiz, der Alumo AG, gewoben.
- Die Schmalgewebe für die Ärmel-, Kapuzen- und Saumbündchen stammen von der Streiffband AG in Herznach.
- Die Stoff wurde in Herisau von der Cilander AG gemäss unseren strengen DETOX Standards gefärbt.
- Die Isolationsjacken werden in Rothrist von der grössten Näherei der Schweiz, der WIMO AG, genäht.
- Die Bündner Wolle wird in Bayern von einem innovativen Unternehmen zu maschinenwaschbaren Wollvliesen verarbeitet.

Tierwohl:
- Die Bündner Schafe leben auf Biobaumernhöfen in der region Disentis und verbringen den Sommer auf der Alp.
- Two hand warmer pockets with zipper on the side
- Inside pocket with zipper
- Front zipper with wind flap
- Optional Hood
- Weight with hood: 565g (size M)
- Weight with collar: 525g (size M)
- Filling weight: 120g/m2
- High robustness
- 3rd/outer layer; 2nd/mid layer
Very suitable for:
Everyday life, travel, snowshoeing, winter hiking.

Also suitable for:
Skiing, ski touring, ice climbing, hiking
- High thermal performance, optimal climate regulation thanks to wool lining
- Windproof
- Water repellent
- PFC-free impregnation
- Breathable
Fabric: 79% polyamide, 21% polyester; woven and dyed in Switzerland.
Lining: Lavalan® wool fleece, 82% organic sheep wool from Disentis, 18% Ingeo
Washing:
- Gentle cycle at 30°.
- Low load
- Fine detergent or wool detergent
- No detergent with optical brighteners or bleaching agents
- No fabric softener
- Some lint after the first wash is completely normal - just remove it!

Drying:
- Hang or even better: Lay out
- Do not tumble dry

Ironing:
- Iron front side at lowest temperature
- Do not iron above 110°
- Place a thin cotton fabric under the iron

Re-impregnation:
- Re-impregnate face fabric as soon as water stops repelling
- Re-impregnate front side with PFC-free spray
- Protect the inside from impregnation