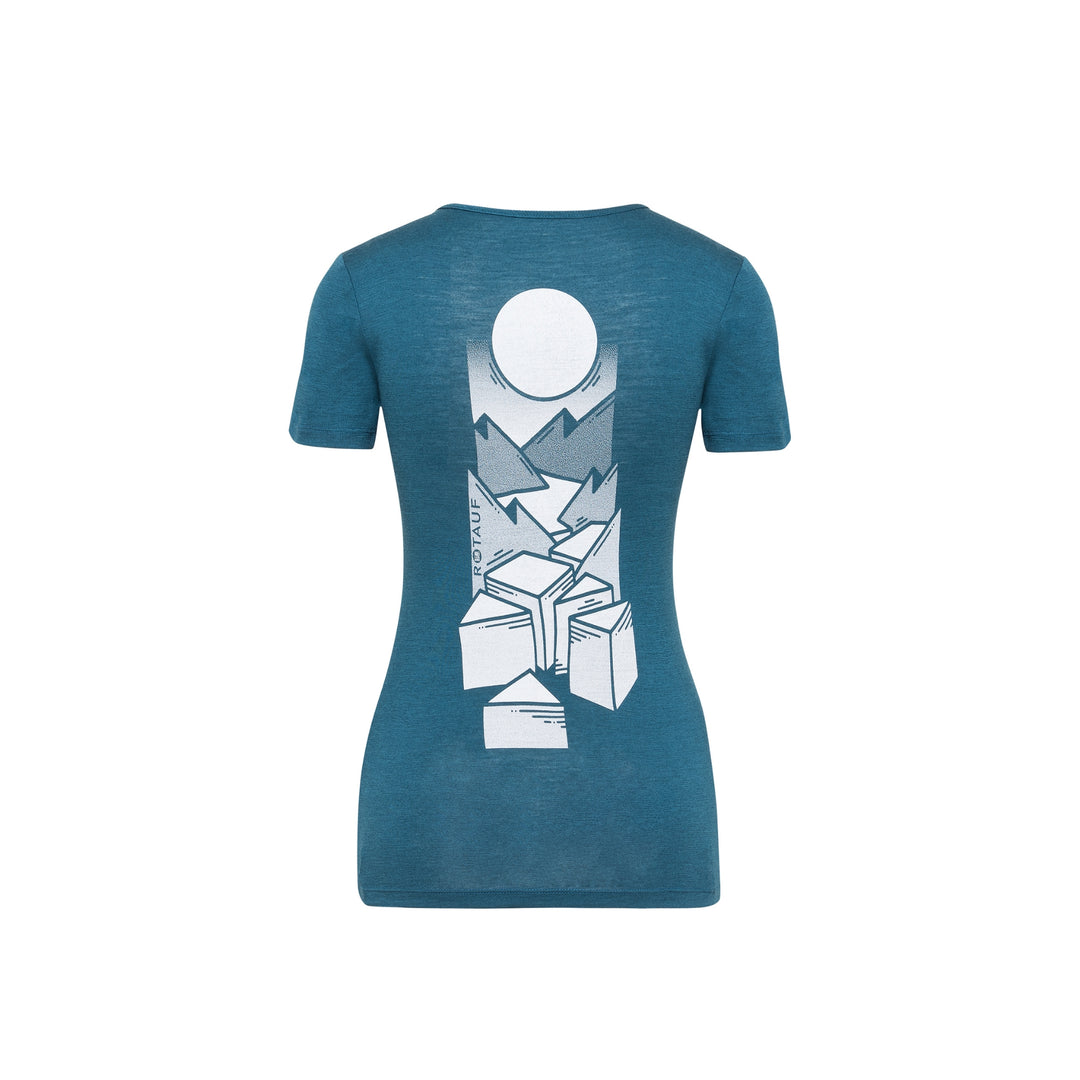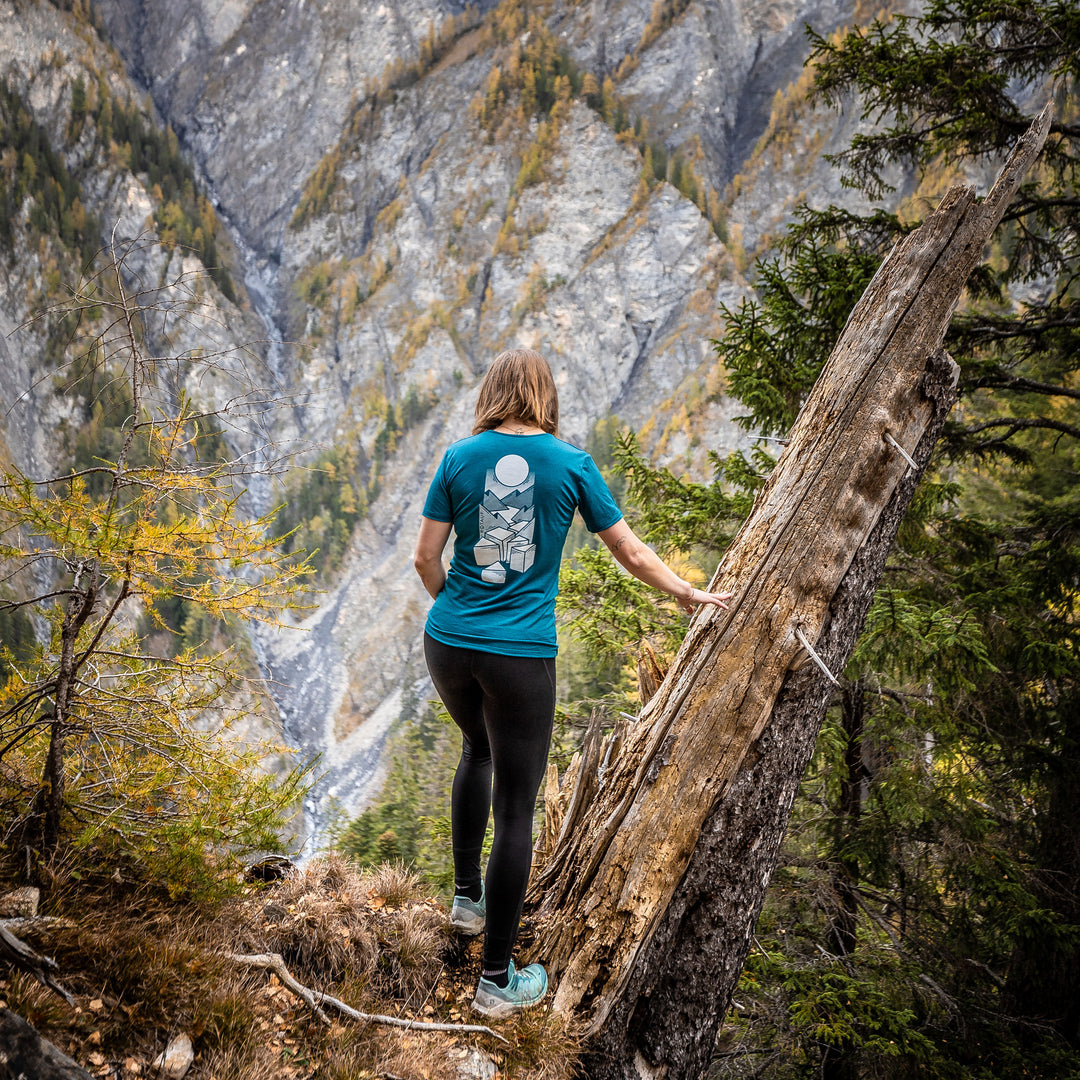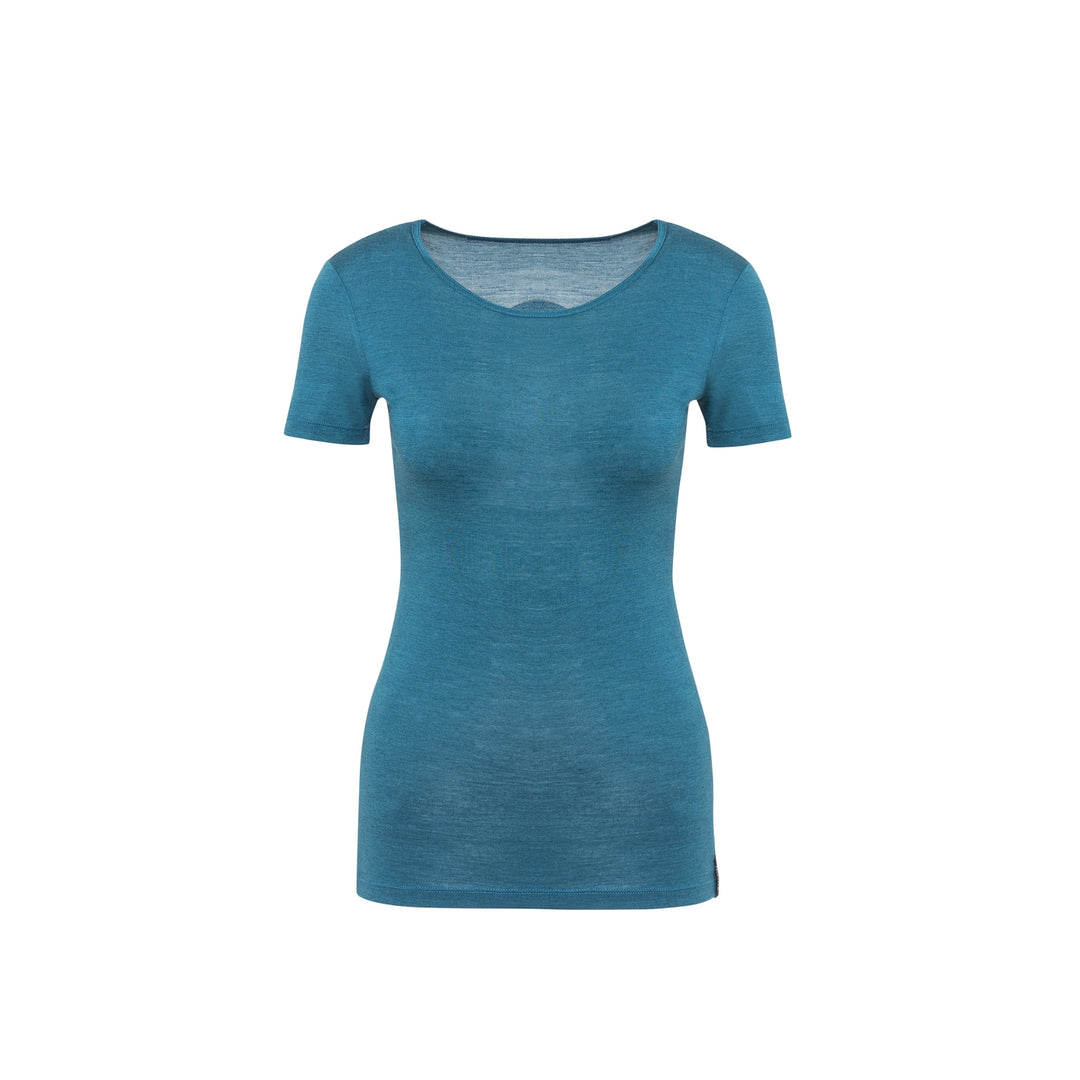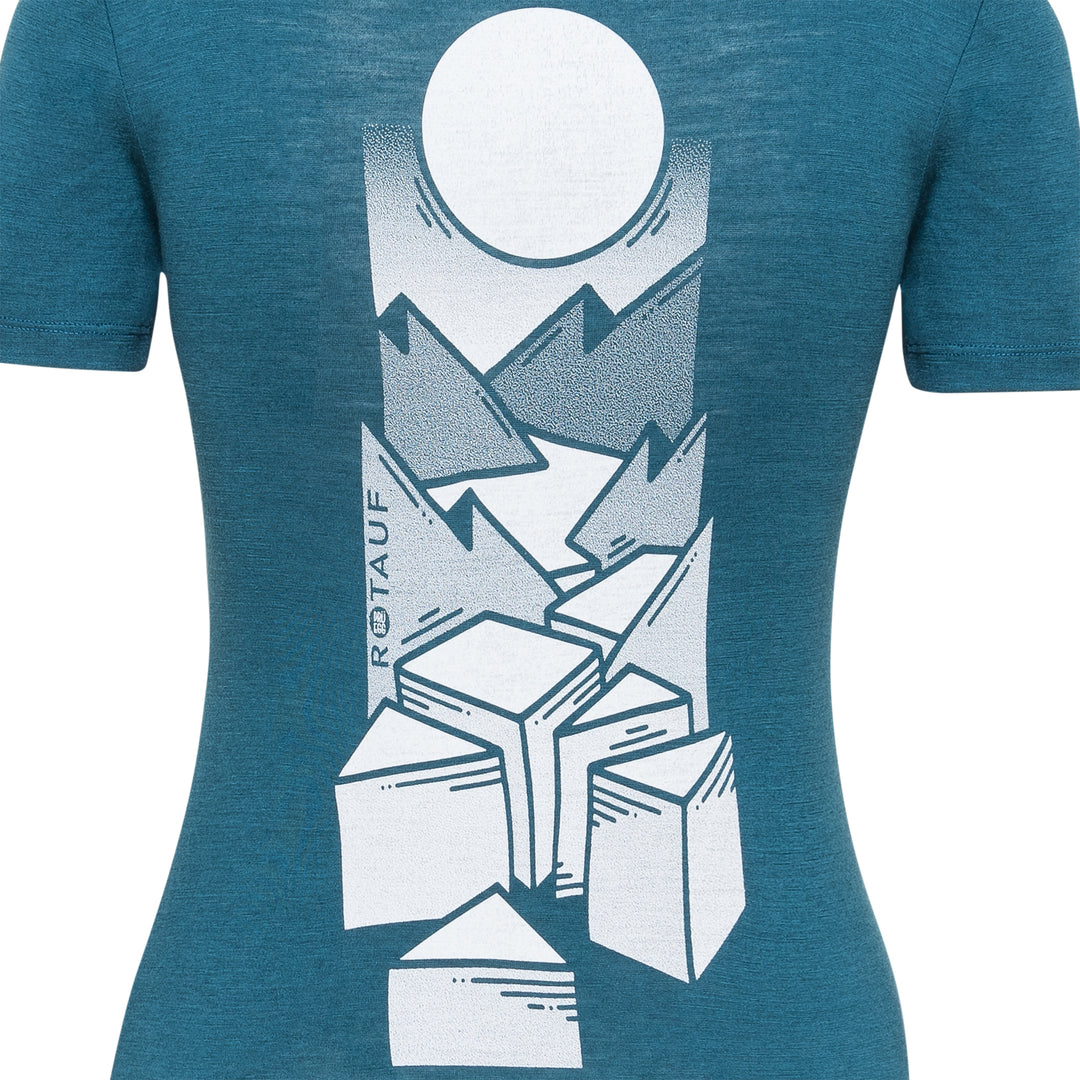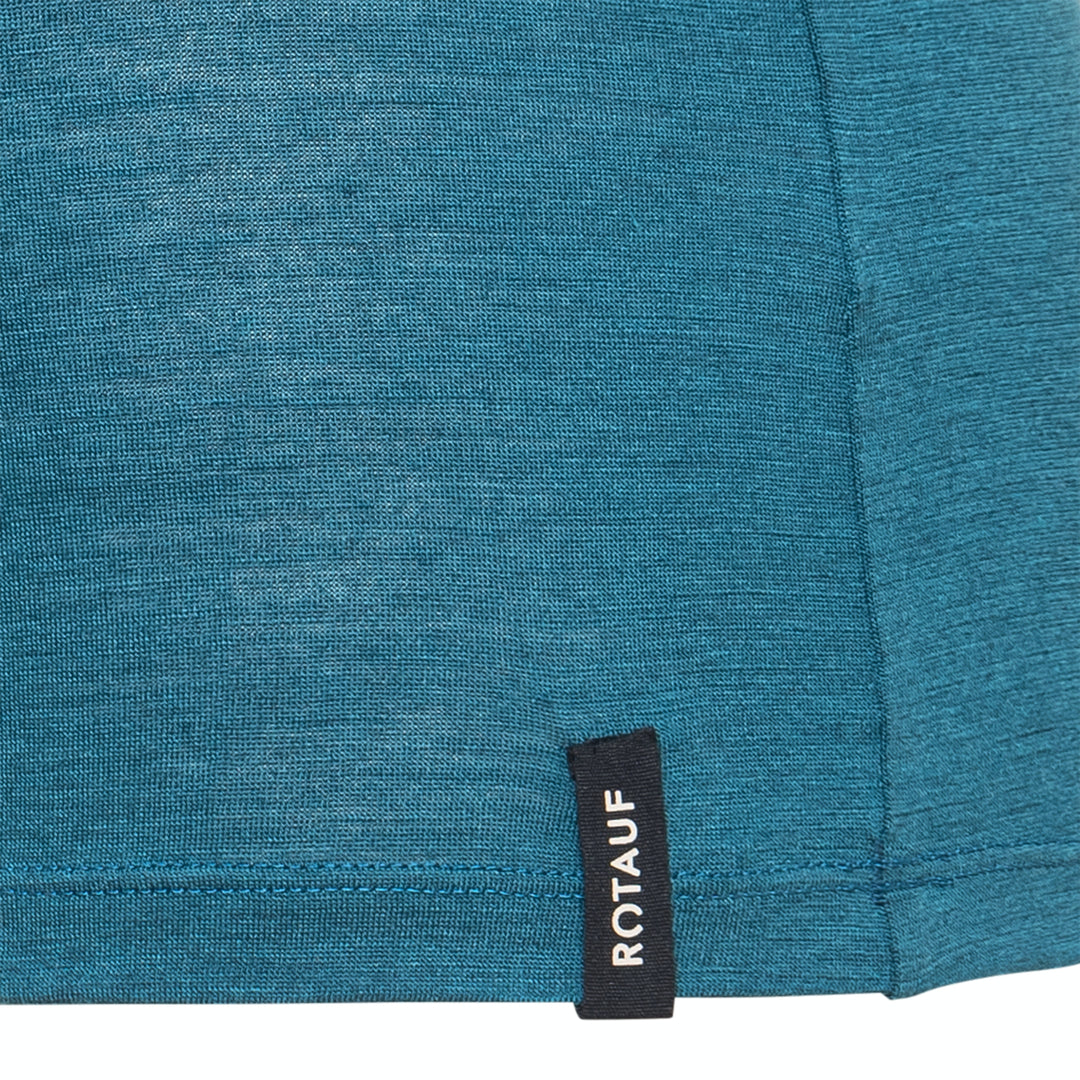 Merino Silk T-Shirt Climat Women
Regular price
CHF 128.00
/
Free climate neutral shipping in Switzerland
---
The St. Gallen artist DRÜ EGG has transformed our consternation about the record glacier melt into a print design for the popular Merino Silk T-Shirt.

The tight-fitting and lightweight ROTAUF Merino Silk T-Shirt combines highest functionality with best sustainability. The organic merino wool offers optimal climate and moisture regulation, as well as natural anti-odor properties. The blended silk provides additional robustness and highest wearing comfort.
If you don't like it so tight-fitting, we recommend you to order a larger size.

The T-shirts are knitted, dyed, sewn and printed in Switzerland. Swiss-Made Pure! As a printing process, we have chosen a high-quality screen printing with environmentally friendly inks.

For each sold T-shirt, CHF 5.- goes directly to the artist.

Ecological Sustainability:
- Merino wool from certified organic animal husbandry (kbT).
- The kbT standard regulates, among other things, the size and regeneration of grazing areas in order to prevent so-called "overgrazing" and consequential damage such as soil degradation, erosion and a loss of biodiversity.
- No feeding of genetically modified crops and fattening aids.
- No use of pesticides.
- Machine washable finish of merino wool with the gentle and environmentally friendly EXP process.
- Dyed according to Global Organic Textile Standard (GOTS) and our strict Detox Standards.
- Ecologically produced without toxins and extensively tested in the laboratory (according to our strict Detox Standards).
- Water-based screen printing ink.
- Plastic-free packaging and carbon neutral shipping.

Social Sustainability:
- The fabric is knitted in Ermatingen by Aldo Naegeli AG.
- The fabric is dyed in Strengelbach by Johann Müller AG.
- The fabric is sewn into the finished T-shirts by Wams AG in Buchs SG.
- The merino silk T-shirts are printed in Wiler near Utzensdorf by werk5.

Animal Welfare:
- Mulesing-free merino wool from certified organic animal husbandry (kbT).
- The kbT standard is based on the European guidelines for organic farming and goes far beyond common animal welfare standards.
- The organic merino wool comes from South America, where more robust and less overbred breeds of sheep are kept than in Australia and New Zealand.
- DRÜ EGG Collab Print
- Round neckline
- Logo label at hem
- Weight: 135g (size M)
- Low durability
- 1st/Inner Layer
Very suitable for:
Hiking, trail running, biking, travel, everyday life.

Also suitable for:
Yoga, alpine touring, snowshoeing, winter hiking, ski touring, skiing
- Optimal climate and moisture regulation thanks to merino wool
- High breathability
- Natural, odor-inhibiting properties
- 70% organic merino wool from South America
- 30% silk from China
- Chlorine free finishing
- Knitted and dyed in Switzerland
- Wash with gentle cycle at 30° in a wash bag
- Low load quantity
- Spin speed to max. 400-600 revolutions
- Delicate detergent or wool detergent
- No detergent with optical brighteners or bleaching agents
- No fabric softener
- Let dry lying
- Do not tumble dry